The Fulbright International Education Administrators (IEA) seminar experience has meant more to me than I ever anticipated it could mean back when I was applying for the grant. The onset of the pandemic and the prolonged delay to our seminar have made this experience feel much more special as we are reminded how critical our work as international educators is. Although the seminar's postponement was disappointing, its postponement  happened just when it was meant to. Both for Taiwan and the U.S., given the state of geopolitical affairs, but also for me personally as I grow into the international education leader I want to become. Although I will be unpacking this experience for many years, I already see numerous takeaways across both personal and professional domains.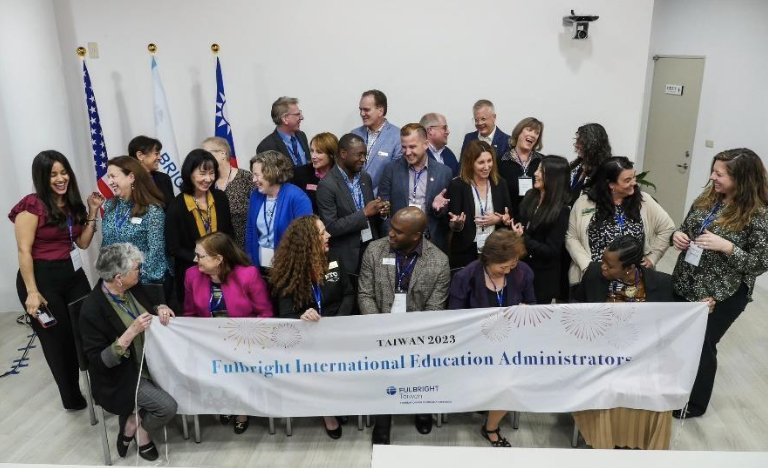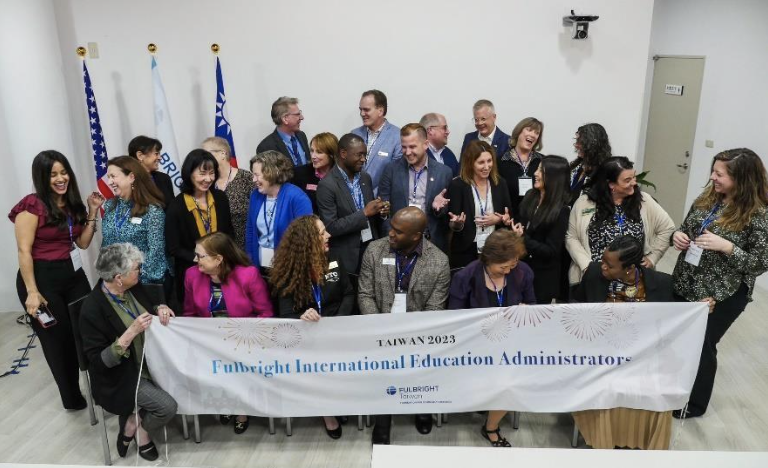 Part I: Everything Happens for a Reason – My Takeaways 
When I originally applied for the IEA grant in 2019, I was starting a new chapter of my career in international education. After completing my doctoral degree and working seven years in the innovative Study Abroad Office at Arizona State University, I had just moved to Chicago from Phoenix, Arizona. I secured my first director role at a small regional institution in northwest Indiana. My boss had participated in an IEA seminar and highly recommended it. Not knowing exactly what the experience would entail, I saw it as an excellent opportunity to learn about a new part of the world about which I had virtually no knowledge.
I was sure that some benefits for my institution could be derived, and earning  a Fulbright grant has been a professional goal of mine. This was in 2019, a year before the pandemic would give me my greatest test in navigating leadership and thoroughly  shake the field of international education and my resolve to remain a part of it.  
The delay of the seminar each year was disappointing news. However, I am grateful that it happened when it did. Being among the first educational delegations to visit Taiwan since the onset of the pandemic brought with it feelings of hope, possibility, urgency, and motivation. At multiple points during the pandemic, there were times when  I questioned if it was worth it to stay in the field of education abroad. Everything I had known seemed to have disappeared. Increased responsibilities, challenges, and "doing more with less" became the status quo. And while these and other challenges remain, learning about and falling  in love with a new culture over my two weeks in Taiwan and meeting many dedicated educators who were energized by the possibilities our collaborations could yield have reenergized me. More than ever, I am  assured that educational exchange is among the most powerful tools we have in promoting diplomacy, cultural goodwill, and understanding and working towards a planet that knows kindness and peace.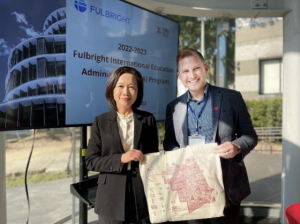 I am now at a different institution than when I originally applied for the grant, so the seminar occurring in 2023 has also been very timely for me as I emerge as a new leader for my institution and, more broadly, in the field. My new institution is one where I can see myself staying for some time to build an innovative education abroad division that is accessible to students who have been traditionally underrepresented in education abroad.
However, several challenges, including scarce resources and tentative leadership, disappoint and frustrate me. Participating in the IEA seminar as a mid-level professional has reminded me of my capabilities  and refocused me. Through conversations with the other grantees, I gained new perspectives and confidence in  what I can  contribute to the field. I was reminded that I have a voice and can speak up for those that do not have the platform or privilege to do so. I also gained some new mentors and friends. During this seminar, I had to navigate one of the most complex issues in my career to date. That I was surrounded by experienced and caring professionals who could  support me and not let me lose myself in this challenging, situation is one of the things I am most grateful about this seminar. I am returning home reminded of my values and what kind of leader I want to be – and this is truly invaluable.
Part II: A Small Island with Many Possibilities – Professional Takeaways 
As I looked over the IEA seminar location options, several  caught my eye because of previous experience or personal interest. France was the country that kickstarted my international education trajectory, and Russia was somewhere I had always wanted to visit since I had studied the language in college. Japan was somewhere I had visited for a short work trip. There was only one on the list of which I had virtually zero exposure knowledge: Taiwan. I came to Taiwan with very few expectations but am excited  about the potential it holds for educational exchange. As it becomes increasingly difficult to collaborate with institutions in China due to increased regulatory compliance matters and geopolitical tensions, Taiwan represents an attractive alternative; an ideal entrée into East Asia for the diverse undergraduate students my institution serves.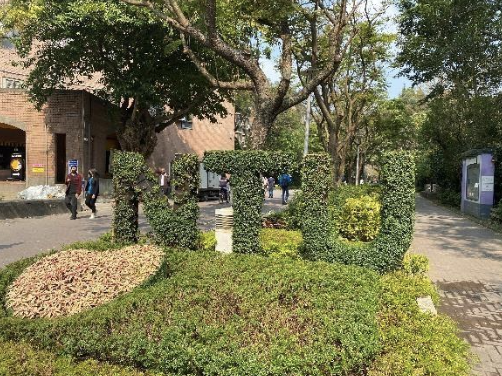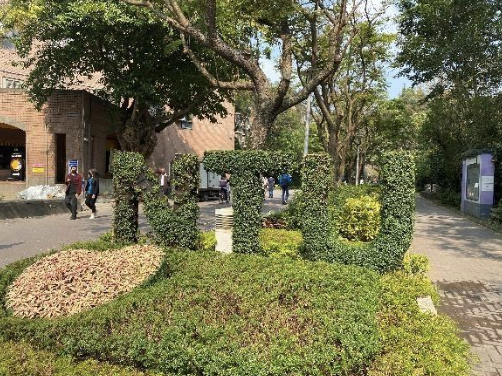 Before the IEA seminar, my institution had a student exchange agreement with National Taiwan University (NTU). It recently came up for renewal. Unfortunately, due to the pandemic and staff turnover, most institutional knowledge had been lost. The IEA seminar provided an opportunity for a new era of partnership between my institution and NTU. Of the 14 institutions we visited during the seminar, NTU was the one I was most impressed by. The internationalization strategy and experienced staff excited me to be a part of this field and reminded me of the difference we collectively make in the world. Having the time to discuss common challenges we are experiencing at our institutions reminded me that I am part of a global community of educators who do this work because we know it matters. As we work to build more education abroad interest in East Asia, I see our student exchange partnership with NTU being the driving force.
Another key action item I am taking from this experience is supporting my institution's strategic priority of developing more faculty-directed education abroad programs. The University of Illinois Chicago (UIC) is both a Hispanic-serving institution (HSI) and an Asian American, Native American, and Pacific Islander Serving Institution (AANAPISI). Over half of our student body identifies as a first-generation college student and receives a Pell Grant . To increase access to education abroad for our students, we are focusing on the growth of short-term faculty-directed programs. I was very excited to learn about the Consortium for Study Abroad in Taiwan (CSAT), which can support the development of customized faculty-directed programs in Taiwan. Not only do I have complete trust in the ability of the Fulbright Taiwan team to coordinate a program for my institution, I see much benefit in our students having the chance to learn a little about Fulbright opportunities while studying abroad. Planting this seed while they are undergraduates could lead to some of them applying for a Fulbright grant of their own one day. Some of the ideas I have for faculty-directed programs in Taiwan include:
1. Teaching English in Taiwan
Learning about the Bilingual by 2030 initiative at the Foundation for International Cooperation in Higher Education of Taiwan meeting sparked an idea for a short-term faculty-directed program that could afford UIC students the opportunity to gain some experience teaching English to students in Taiwan. UIC has its Tutorium for Intensive English, the university's English-language program. The Tutorium is launching its first faculty-directed program in Brazil next year, and Taiwan could make for an excellent second location as we scale the program.
2. Global Supply Chain and Engineering: Case Study Taiwan
Several institutions we visited emphasized the global role Taiwan plays in manufacturing semiconductors. Given that we are trying to jumpstart education abroad activity for our College of Engineering, I envision developing an interdisciplinary program that examines Taiwan's role as a leading producer of semiconductor chips. Such a program could combine engineering students, a historically underrepresented demographic in education abroad, with business students examining the supply chain considerations while encouraging cross-cultural engagement.
These are a few of the initial collaborative projects I am excited to explore. Beyond these programmatic ideas, Taiwan presents many other opportunities, including serving as a destination for students interested in learning Mandarin. I look forward to exploring the many possibilities to cultivate a more profound understanding and bonds between the U.S. and Taiwan.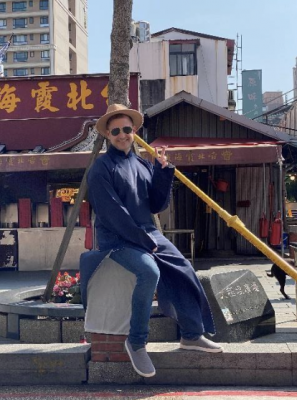 Conclusion 
After the seminar, I flew to Seattle to attend the 19th annual Forum on Education Abroad conference. Colleagues asked me how my time in Taiwan was, and for the first time in the 20 years since my initial education abroad experience, I was reminded how difficult it is to answer that question. How do you distill the range of backgrounds, , emotions, and relationships such an experience engenders into a succinct summary? Although the pandemic has ushered in a new era of international education, an era that is enhanced and made more accessible by technology, the IEA seminar has reminded me of the transformational power of physical, person-to-person mobility. The power of seeing beautiful new landscapes, tasting new flavors, making new friends, and knowing oneself more makes cultural exchange our greatest asset for growing together as a global community.  
Managing Editor: Chih-Hsuan Tsao 曹芷瑄