My clearest memories of Taiwan involve enduring the hot and humid summers, engaging in fierce battles of Street Fighter at the underground arcades with my siblings, exploring crowded night markets where I indulged in street food and played carnival games, watching Mandarin-subtitled Totoro while my cousin explained it to me in Chinese since I couldn't read the language, and exploring Alishan where the winding roads made me queasy. These childhood trips to Taiwan have always brought me great joy and entertainment. While in the past few decades, I've visited Taiwan regularly for a couple of weeks at a time, my half-year Fulbright fellowship has allowed me to delve deeper into more profound aspects that eluded me during my earlier years.
Over the years, my parents, who grew up in Taiwan, occasionally shared their childhood experiences, including living through a period of bloody martial law known as the 'White Terror.' During that time, they were prohibited from speaking their native Taiwanese dialect at school. They were warned about the potential danger they would face if they confronted the government in any manner. These stories helped me gain an initial perspective of my parents' plights.
However, it was only during my Fulbright visit that I truly understood how Taiwan's history has shaped the perspectives and aspirations of many of its inhabitants when it comes to attaining and safeguarding democratic freedom. This understanding stems from the in-depth interviews I've conducted with Professor Tyng-Ruey Chaung from the Institute of Information Science at Academia Sinica, Taiwan's premier research institution. Through forty interviews, we've explored how activists negotiate within social movements, to gain insights into the process of social change in Taiwan.
Taiwan has witnessed numerous successful social movements dedicated to upholding democracy and safeguarding human rights, with civil discourse as a cornerstone of its democratic system. I have focused on two crucial movements that have shaped Taiwan's social landscape. The first movement is the Sunflower Movement of 2014. This particular movement involved university students, NGO workers, and various other individuals who opposed the process through which a proposed trade agreement with China was introduced and the specific provisions within the contract itself. This led to a 23-day occupation of the Legislative Yuan, the largest pro-democracy public rally in Taiwan's history, and a postponement of the trade deal. The second movement I studied is the LGBTQ+ Movement, which experienced a turning point in 2019 when same-sex marriage was legalized, marking a significant milestone for LGBTQ+ rights in Asia.
I've always been captivated by the lively participation of Taiwan's inhabitants in civic affairs and their vocal expression of opinions. Democratic processes are cherished and serve as a central theme for many dedicated to addressing social injustices. Through the narratives shared by activists, I've started to comprehend the struggles they endured when their calls for democracy were ignored, faced with resistance, or met with violence. Despite a solid determination to prevent the recurrence of past violence, there is also an unwavering resolve to learn from history and dedication to protect their hard-fought democratic principles. In addition to conducting in-depth interviews, I've also embarked on an extensive exploration of essential digital archives related to the movements, including the Daybreak Archive (daybreak.newbloommag.net) and the 318 Civil Movement Archive (public.318.io). These archives are filled with images, videos, and interviews that will provide a strong foundation for gaining deeper insights into the dynamics and nuances of these social movements.
My primary objective has been to explore how activists negotiate on behalf of their social movement causes. Negotiations play a crucial role in the tactical repertoire of any social movement, yet the understanding among social movement scholars of how negotiations function remains limited. One reason for the scarcity of research is the sprawling nature of such movements, which can span over long periods of time. These movements involve complex team dynamics, with each party representing a distinct group and a constant shift of who is at the negotiation table. Complicating matters further, negotiating parties are driven by moral convictions, and activists, in particular, face significant challenges as they strive for moral goals that may not enjoy widespread support within society.
With the opportunity to explore the negotiation strategies employed by activists within this context, I realized the importance of drawing from research on dispute resolution. The existing literature on dispute resolution has predominantly focused on dyadic, business-oriented negotiations, such as when conflicts arise between a buyer and a seller or a boss and a subordinate. Disputes are inherently challenging to resolve due to heightened hostile emotions, misunderstandings, and distrust. Importantly, although these characteristics are prevalent within social movements, there are likely substantial differences between business-oriented disputes and those encountered by activists within social movements because of the complexities I mentioned earlier.
One particularly relevant framework highlights three ways to resolve disputes (Ury, Brett, & Goldberg, 1988). The first approach entails focusing on the interests of both sides, aiming to uncover each party's underlying needs and concerns. The objective is to find a solution that addresses the needs of both parties and reconciles their differing interests. The second approach involves accentuating rights, such as using contractual obligations or established norms of behavior to resolve conflict. The final approach centers around using power, such as status and threats, to coerce others into taking actions they would not otherwise choose to do.
This seminal framework provides key strategies for resolving disputes and can be applied during negotiations between activists and key decision-makers, such as government institutions and organizations, to drive changes in rules, laws, or policies. However, what became abundantly clear as I delved deeper into this topic was the significance of the framework within the social movement itself. Through negotiations, activists must collectively develop and strengthen internal capabilities related to interests, rights, and power. Social movements require extensive coordination efforts as various groups and organizations come together to reach shared goals. To accomplish this, activists must negotiate with others who already support the movement's efforts. They must ensure that they can collectively present their interests in a manner that resonates with influential decision-makers. They must work together to construct compelling arguments for why they deserve rights that do not currently exist. They must negotiate with potential allies to gain power, such as attaining resources to support the movement's objectives. This underscores the importance of cultivating internal focal capabilities related to interests, rights, and power. I had the opportunity to present this preliminary work at Academia Sinica. Additionally, with the support from a Fulbright East Asia Pacific Regional Travel Grant, I presented this work at National University of Singapore and INSEAD in Singapore. These experiences offered valuable feedback on my model, which will be essential for refining and preparing my research for publication.
Throughout my academic career, I have dedicated myself to conflict resolution. Currently, I hold the position of director at the Dispute Resolution Research Center in my home institution, Northwestern University, and I am also the president of the International Association for Conflict Management. Even within these roles, I have been primarily focused on understanding these issues within the United States. The Fulbright experience has allowed me to venture beyond these borders and broaden my perspective. With its profound historical backdrop, Taiwan has provided an ideal setting for the research program I have undertaken, offering me fresh insights into how social movements operate. Importantly, this fellowship has allowed me to deepen my understanding of civic engagement worldwide, fulfilling a long-held desire. Conflict, when approached constructively, can act as a catalyst for social change and foster positive dialogue that enhances society.
In addition to the fulfillment I feel from conducting research that aligns with my passions, I have consciously tried to seek out experiences similar to my childhood visits and share them with my family. Upon returning, we've indulged in foods that have always held a special place in my heart, such as douhua (tofu pudding), zongzi (sticky rice dumplings), fresh seafood, and even Japanese candy that is not readily available in the United States. We've visited new places, including the hot springs of Yang Ming Shan and Yehliu Geopark, which resemble the landscape of Mars. We've met individuals from all walks of life. This has included dining with long-lost relatives, engaging with passionate individuals at a local activist bar, watching basketball games, and participating in service trips with fellow alumni from my university chapters.
Above all, it has been of utmost importance to me to provide my daughter with the opportunity to experience the same joys I had as a child and even more. She, too, has had the delightful experience of exploring the night markets, just as I did in my younger years. She has also become accustomed to navigating the bustling streets, deftly dodging scooters, and exploring Taipei on bike, MRT, and by walking (which we fondly refer to as transportation in a "BMW").
What's more, my daughter has had a host of unique experiences. While I spent my time playing Street Fighter as a child, my daughter experienced the thrill of not winning anything at the claw machines and flying on the iRide at Breeze. She's savored the taste of mango ice without the occasional side effects of food poisoning that I experienced during my own childhood visits. She has had the pleasure of ordering bubble tea, which did not exist when I was a child. She has embarked on incredible adventures with her classmates, such as rock climbing, paddleboarding, and playing laser tag. Her educational journey has been enriched with rewarding experiences at school, such as learning how to read Chinese and being on the tech crew for her school play.
The memories forged during our Fulbright visit have been invaluable and will profoundly influence our perspective on life upon our return to the United States. Thank you, Fulbright Taiwan, for providing us an extraordinary and unparalleled experience.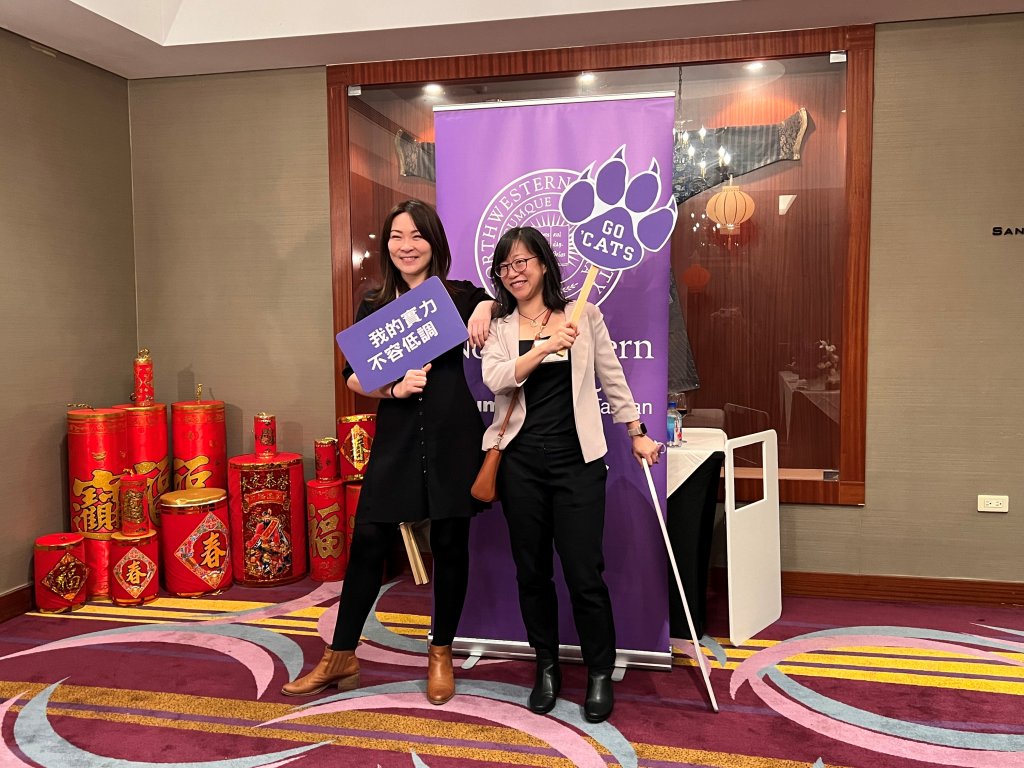 Northwestern University Alumni Event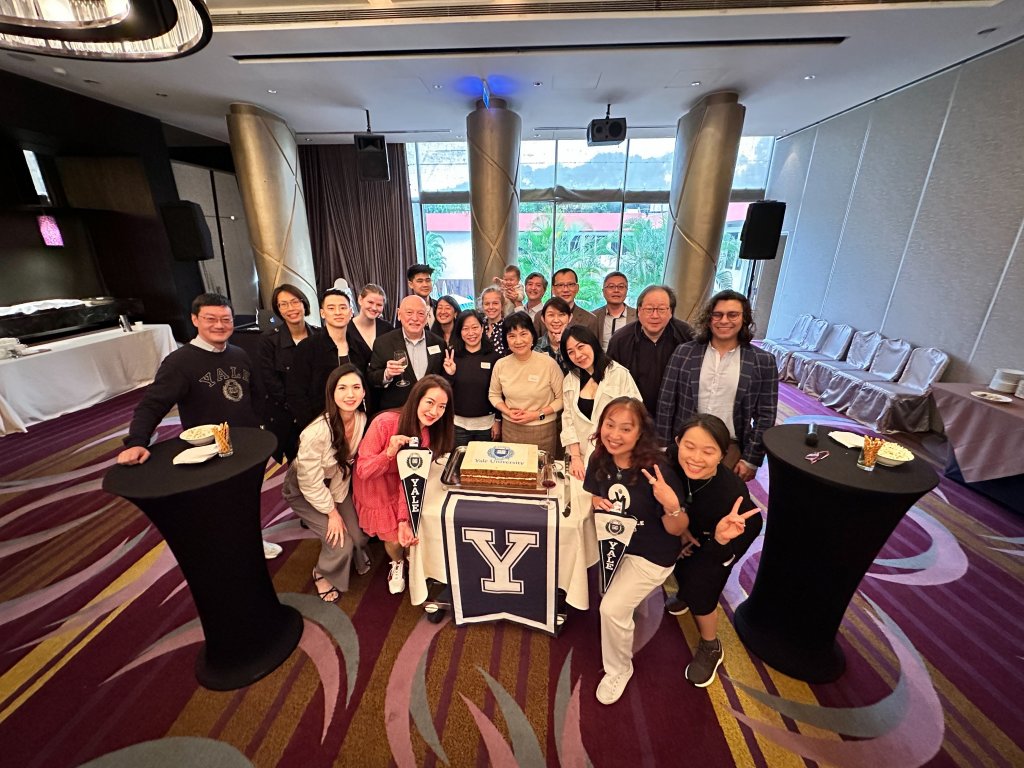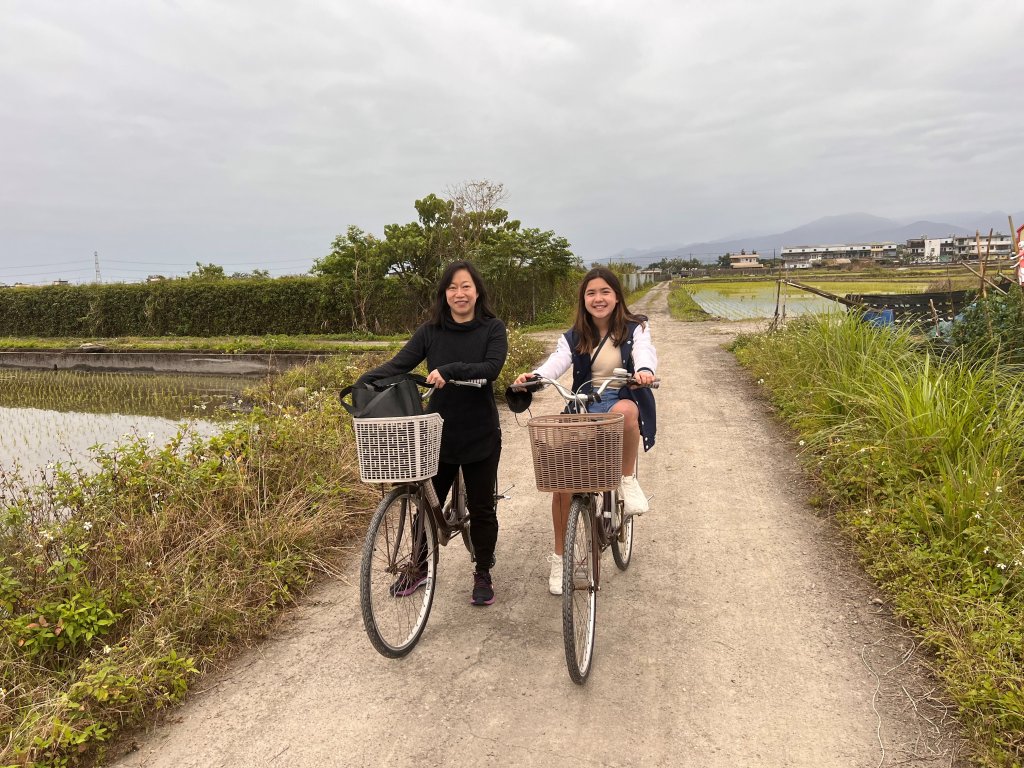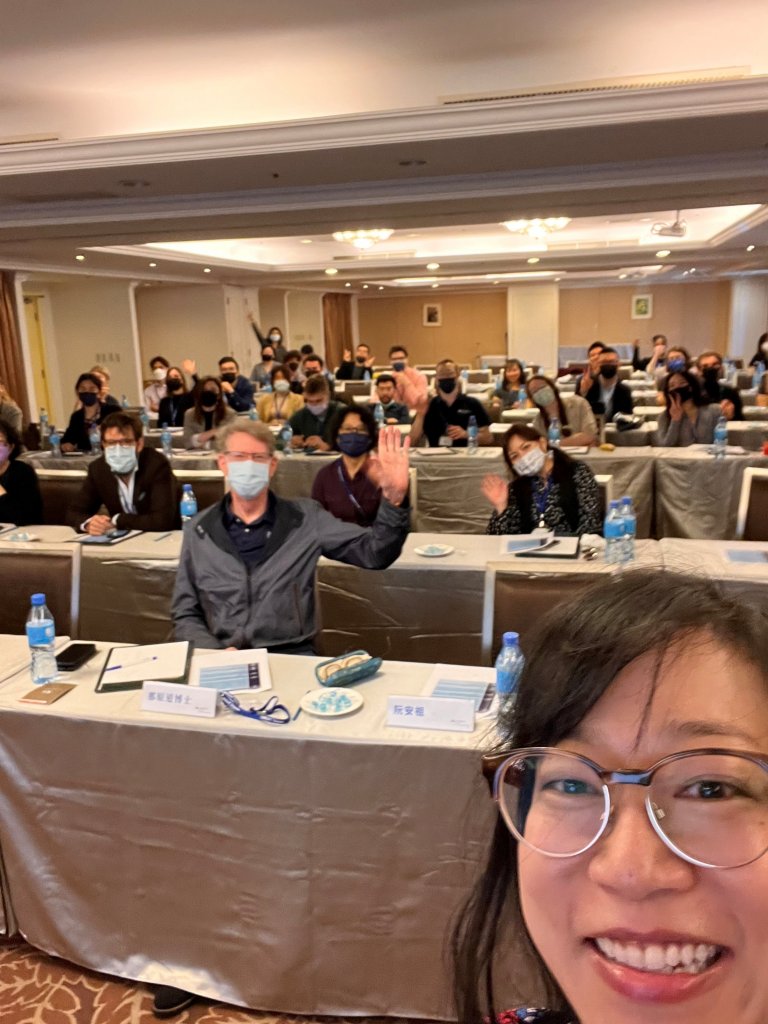 Presenting at the Fulbright Midyear Conference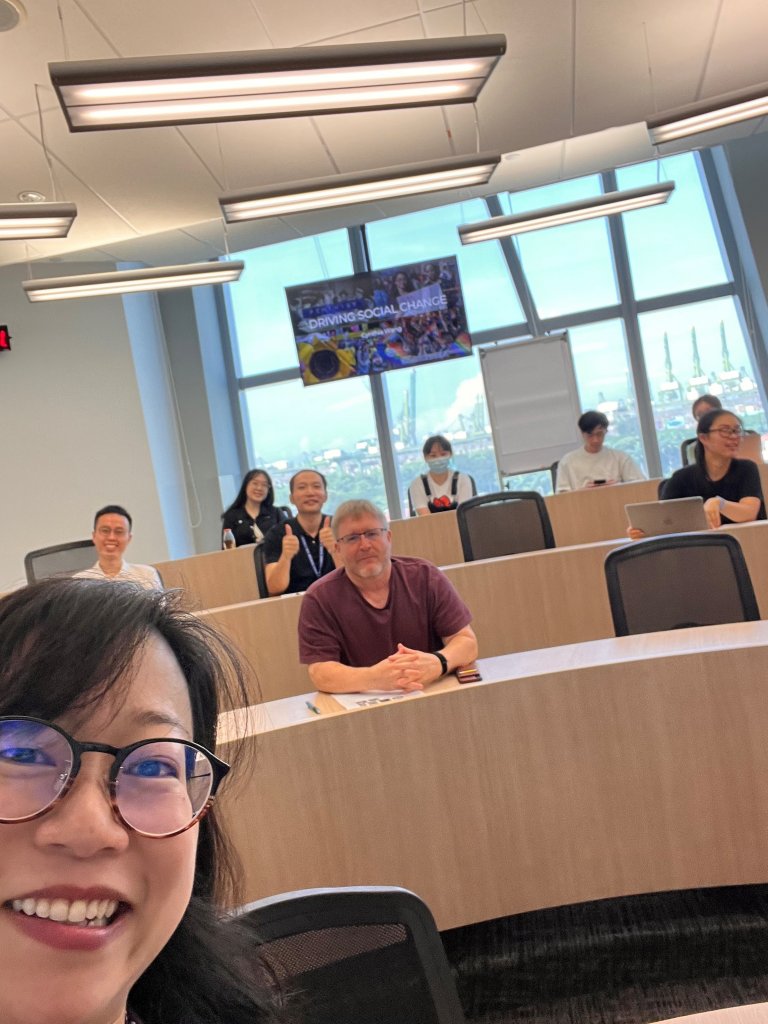 Presenting at National University of Singapore

Reference: Ury, J. M. B., & Brett, J. M. (1988). Getting Disputes Resolved. San Francisco: Jossey-Bass.
Managing Editor: Chih-Hsuan Tsao 曹芷瑄