Looking back on this past year, I couldn't have imagined how incredible my Fulbright experience in Taiwan would be. For most of my life, I lived in Boise, Idaho, a modest-sized city in the Mountain Northwest. I knew, however, that after graduating from college I needed to explore more of the world: to learn about different cultures and people. Growing up I was always passionate about the idea of using science to contribute back to my community and to use it as a tool to advance change. It's for this reason I studied molecular biology all throughout college and planned to pursue medicine as a career. However, as I progressed with my undergraduate studies, I became more and more fascinated in the intersection between science, policy, and service work. After discussing with my college fellowship adviser my desire to travel abroad and expand on my education interests, he recommended that I look into the Fulbright Scholarship, and specifically into the grants in Taiwan. When I stumbled upon the master's program in global health at National Taiwan University, I realized I found the perfect opportunity. 
Educational Experiences in Taiwan: 
Since coming to Taiwan to start my graduate studies, I have been amazed by the vast learning opportunities available. In my global health master's program, I have been able to study a wide array of topics, exploring disciplines from epidemiology and biostatistics to health policy and health ethics. Through the diverse courses offered and the many field visits I've gone to across the country, I've been able to enrich my understanding on the important health issues in today's world, and how to better address these problems in the future. 
Studying global health during the pandemic has been incredibly surreal. More than ever, it has motivated me to apply my studies to addressing current health challenges. For my master's thesis, I am investigating drug resistance in Mycobacterium Tuberculosis through analyzing mutation patterns discovered by whole genome sequencing. The goal of the research is to hopefully improve the accuracy and timeliness in which TB diagnoses in patients are made.
I've also had plenty of opportunities to learn outside of the classroom. One of my main motivations for coming to Taiwan specifically was to learn about the country's unique healthcare system. Unlike many countries in the world, Taiwan has a unique national health insurance that guarantees the medical needs of its entire population.
As someone who has always been interested in health policy, I was curious to study Taiwan's health system up close and to see how it is compared with the United States'.
For almost 6 months, I shadowed doctors weekly at Far Eastern Memorial Hospital not only to observe how medicine was conducted but also to speak with physicians about their personal experiences practicing medicine in a country with universal healthcare access. Additionally, to further learn about health and medicine in international settings, I worked with Médecins Sans Frontières / Doctors Without Borders (MSF) as a health research intern, analyzing Taiwan's health policies and health systems infrastructure. 
Throughout my time here, I have also been incredibly fortunate to be involved in various service projects. One of them is serving on the steering committee for SHANTU, a student-led public health organization that coordinates resources and information exchange on COVID-19 between Taiwan and Malawi. The other organization I am heavily involved with is the NTU Global Health Information Team. In late May of 2021, when the COVID-19 situation in Taiwan became severe, my global health classmates and I formed this group to translate official health guidelines and news about the pandemic into 5 different languages: English, Indonesian, Filipino, Thai, and Vietnamese, for the country's non-Chinese speaking population. Through working with various media outlets, we have been able to reach thousands of people, helping to empower individuals with knowledge on how to best protect their health. Being a part of both of these efforts showed me how important it is to be involved in community work, regardless of where that may be in the world. 
There have also been many amazing cultural learning opportunities here. One of the programs I have really enjoyed being a part of is International Companions for Learning (ICL). Through ICL, I mentor young Taiwanese students with college students, sharing with them my experiences of the US. Participating in this cultural dialogue has been greatly rewarding as I have been able to give a little bit back to the amazing place that has welcomed me for the past year. On my end I've also benefited greatly from talking with the local students, as they given me great recommendations on various foods and activities to try. Additionally, through my master's program, I have met and made friends with many incredible individuals from various parts of the world such as the UK, Canada, Nigeria, Vietnam, Thailand, Indonesia, Philippines, as well as Taiwan. It's been amazing to learn about their different experiences and the unique cultural contexts from where they are from. In many ways, talking with them has made me appreciate more just how diverse the world truly is. While I came to Taiwan expecting to learn only about Taiwanese society and culture, my Fulbright experience has allowed me to connect with people from all over the world.
Life in Taiwan:
Living in Taiwan has been an experience unlike any other. While I've visited several large cities before, I've never been in a place with as convenient public transportation as Taipei. When I first got here, I was amazed by how punctual the public rail stations, MRTs, were and how I was able to travel anywhere in the city easily. In the first weeks of coming to Taipei, I spent days riding the MRT, getting off at random stations throughout the city to explore local areas by foot. In my time here, there has never been a lack of things to see and do, and I find myself constantly busy touring the various history and art museums, as well as visiting the Buddhist and Daoist religious temples.
I think one of my favorite aspects of living in Taiwan by far has been discovering the variety of foods and drinks here. Whenever I have the opportunity to visit a new city, I always make it a habit to visit their night markets to try the local dishes. When I was in Taipei, I often went to Raohe, Shilin, and Gongguan Night markets to eat my fill. Some of my favorite dishes in Taiwan are 牛肉麵 (beef noodle soup), 小籠包 (soup dumplings), 地瓜球(sweet potato balls), 珍珠奶茶 (bubble milk tea), 豆花 (soft tofu pudding), and 刨冰 (shaved ice). What I find amazing about Taiwanese cuisine, and what makes it unique from other foods I've tried before, is that not only are dishes rich in flavor but also in texture, serving to heighten the eating experience. For instance with 刨冰, not only is there a coarse texture from the shaved ice that accompanies the sweet flavor of sugar syrup or condensed milk, but there are also chewy, crunchy, smooth elements as well by adding toppings such taro balls, tofu pudding, red bean, and peanuts. Additionally, along with the variety of amazing food options in Taiwan, there are also a plethora of different dining experiences. My personal favorites are 火鍋 (hot pot) and 熱炒 (Taiwanese Stir Fry), which involves ordering a bunch of small dishes with a group of people and sharing the food as a family. While eating out is usually expensive in the United States, I appreciate that in Taiwan it's incredibly affordable and in many ways it has given me another avenue to experience the country's culture. 
My experience in Taiwan has also been filled with traveling. In the past year I've visited various cities across the country, from Jiufen in the North to Chiayi, Kaohsiung and Tainan in the South and everywhere in between through riding the high-speed rail. One of the things that I thought I would miss most about leaving home and living in a large urban city like Taipei was losing access to nature and not being able to do many recreational outdoor activities. However, when I arrived, I was surprised by the large hiking and cycling community in Taiwan. I've spent many weekends on trips exploring the countless trails around Taipei and visiting the country's national parks, meeting many new friends in the process.
Concluding Thoughts:
When I reflect back on the memories I've made this past year in Taiwan, I'm inundated with feelings of gratitude for all the amazing experiences I have had and to the many people that have made this adventure possible. I've grown in ways I've never thought possible, and the experience has only made me all the better. While I have enjoyed every minute of my time in Taiwan so far, it hasn't always been easy navigating a new culture and language. However, with every passing day, Taiwan becomes more and more familiar and gradually feels like a second home. I can't wait to see how the rest of my time here unfolds.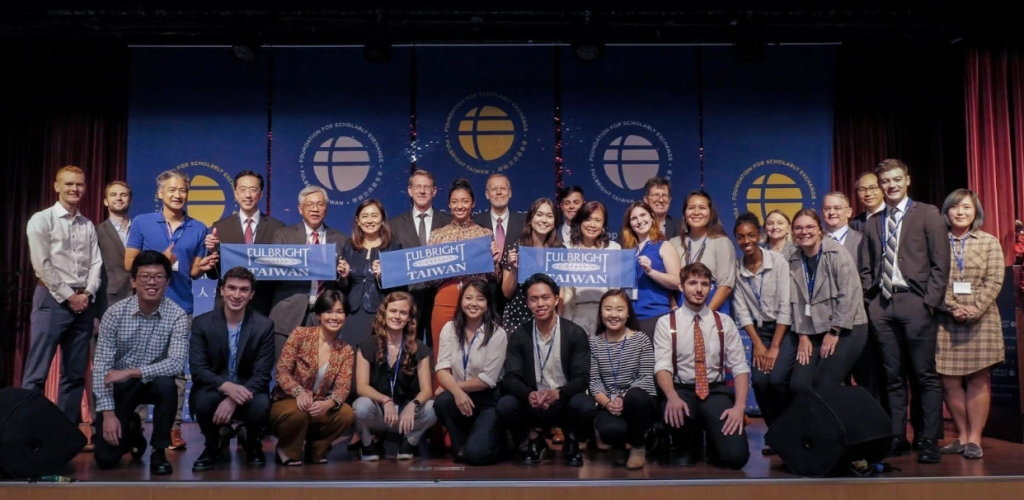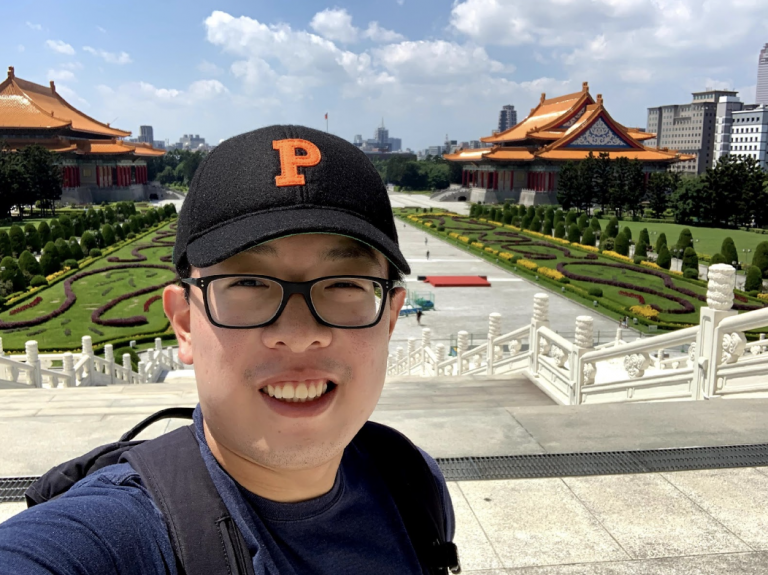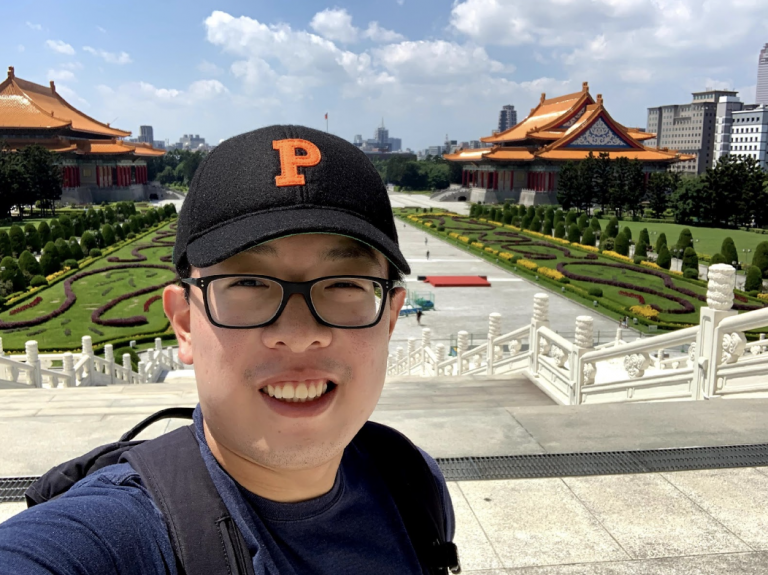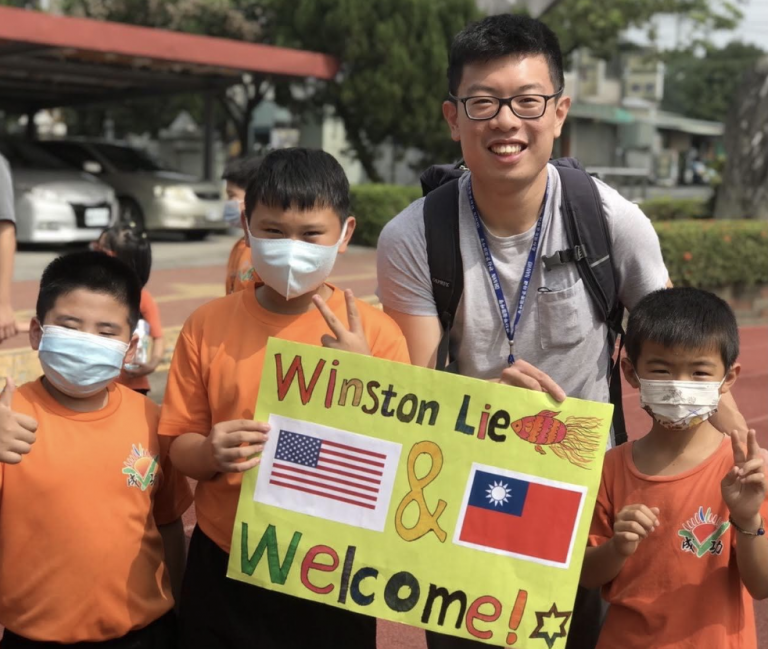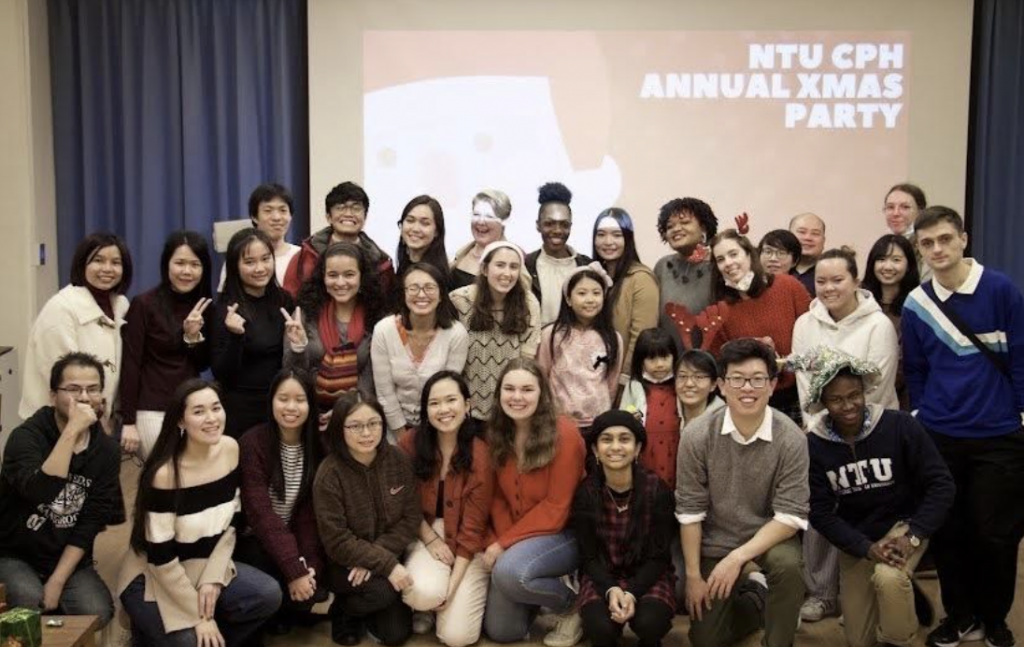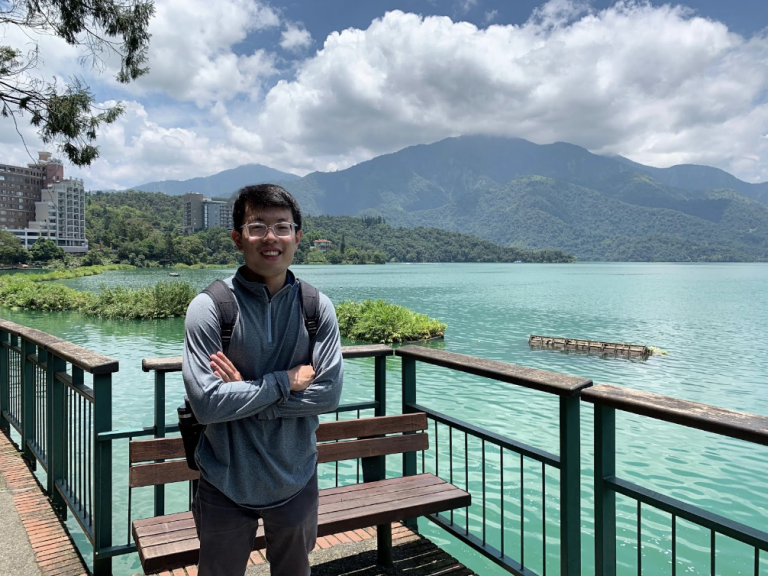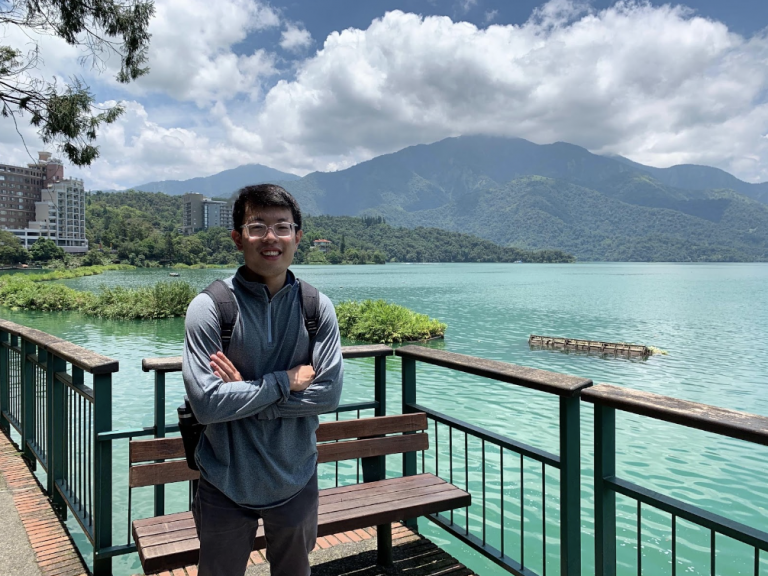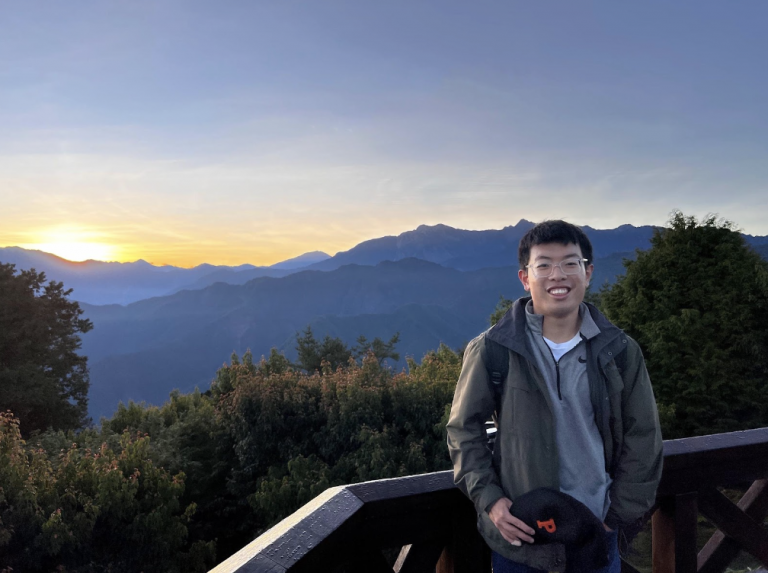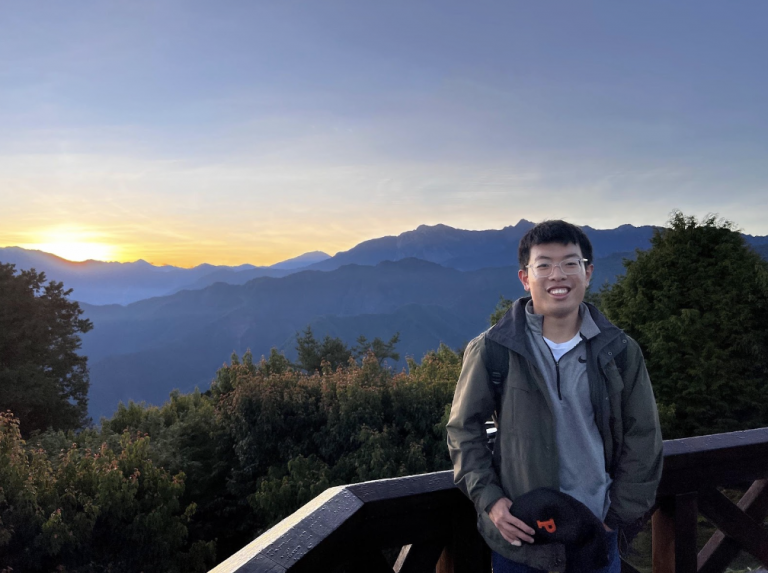 Managing Editor: Chao-Hui Wei (Bonnie) 魏肇慧