The Beginning
I am honored and grateful to be awarded the Fulbright Program Scholarship. Through the Fulbright Senior Research Grants, I got a chance to return to the University of Minnesota after more than 20 years of Ph.D. I feel inspired and moved by my alma mater again. Looking back over the past 20 years, after graduating with my doctorate, I returned to Taiwan to teach right away and immediately took over as the head of the department. Next, I continued to hold various administrative positions without interruption. At the same time, I had to take into account teaching, research, and service. I felt like a spinning top. Suspended, life is busy and full, but these years of consumption have made my heart extremely eager to absorb new nutrients. Although I have had the opportunity to come back here over the years, I just came and went in a hurry and did not stop there. Finally, I was able to apply for a sabbatical leave last year. I was very fortunate to receive the Fulbright Senior Scholars Grant (August 2022-October 2022), which allowed me to return to the campus to concentrate on research exchange and explore many cultural landscapes that I have never had the opportunity to visit.
Research Work
The main purpose of this research program is to introduce the complementary and alternative therapy "Vitality Acupunch (VA) Exercise Program" our research team developed in Taiwan, into the United States and try to compare the effects of the VA on older adults with sarcopenia in Taiwan and those in the United States. The VA exercise program is based on the Jing-Luo system of traditional Chinese medicine that reflects the meridians that connect whole body organs; it can be effectively applied to older adults for the improvement of both physical and psychological health (Tsai, Chen, & Huang, 2020). Our research group has developed and pilot-tested the feasibility of the VA exercise program for institutionalized older adults with sarcopenia in Taiwan. Whether the VA exercise program is suitable for older adults with sarcopenia in different cultures is unknown.
In addition to the University of Minnesota, Dr. Brittany Murley at the School of Nursing, the University of Texas at Tyler (UT Tyler) is also very interested in this project, so I had another opportunity to collaborate with this university. That was very encouraging and exciting to me! Therefore, I had to travel to Texas in person to instruct the research group for the Acupunch seminar and VA program training course. When the UT Tyler research team members were trained and certified by me as the instructors of the VA exercise program, they would be able to lead the 6-month VA exercise program and collect the pre and post-test results in the United States. A total of 10 instructors have completed their training in this course, and one of them is even 72 years old! It is a real honor to work with such a great research team, and I am grateful to have 4 large institutions that fully support the implementation of this research.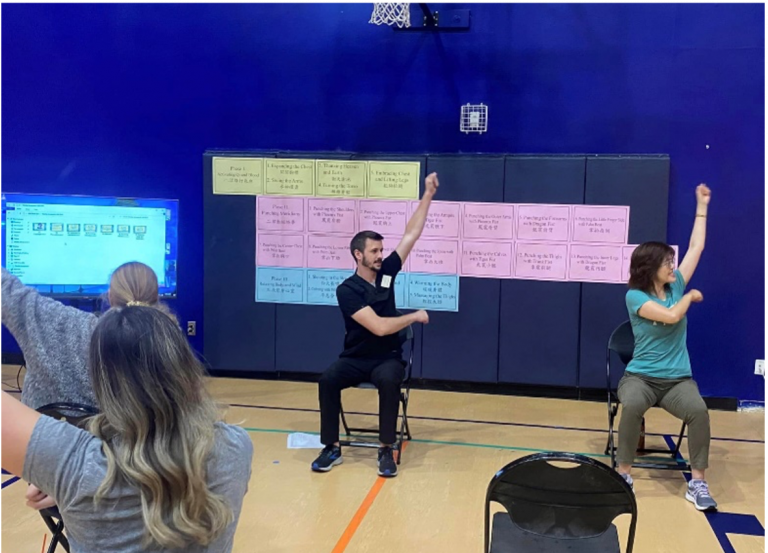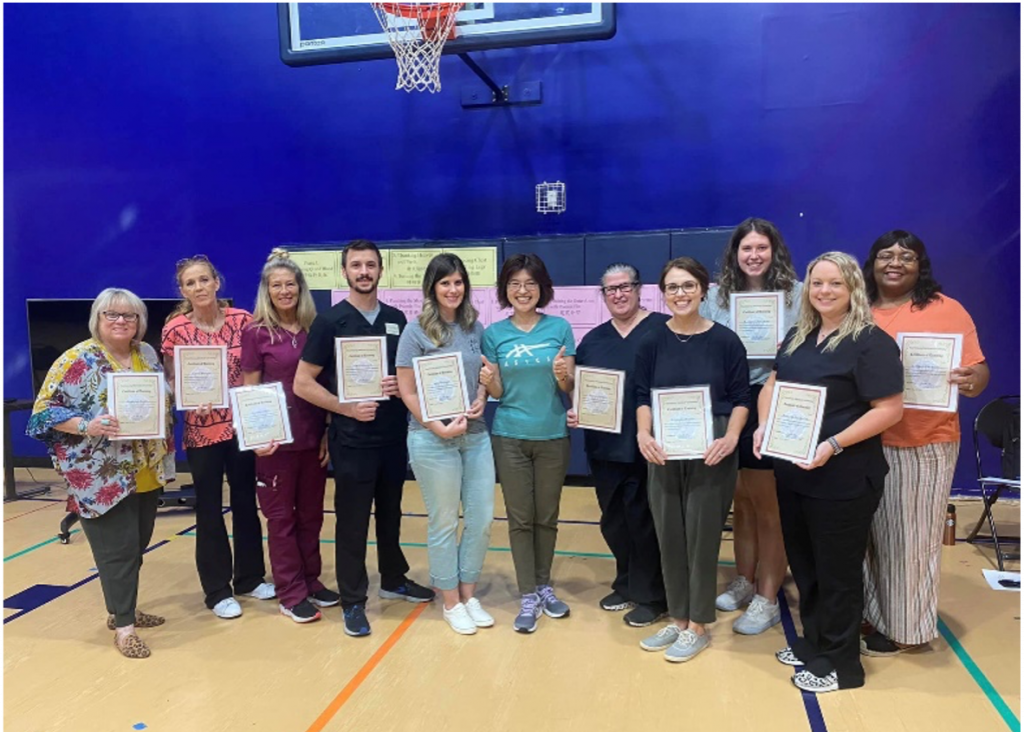 I learned a lot from this teaching trip to Texas. At the same time, it is also my first time visiting the vast land of Texas. Of course, I must take advantage of the opportunity to visit many well-known museums, especially the Space Center Houston of NASA, and be sure to go on a space adventure. During this visit, I also deeply realized the essence of technology and inheritance. It is also worth mentioning the Houston Museum of Natural Science, which has rich exhibitions, well-planned and suitable for all ages. Both adults and children can stay for at least 2 days and have a good time. I think science education should be a basic knowledge for everyone, no matter what field of expertise.
My program of research has been focused on developing and applying various complementary alternative therapies to promote the health of older adults. To date, our research team has developed six senior-tailored exercise programs: (1) the Simplified Tai-Chi Exercise Program (STEP), (2) the Silver Yoga (SY) exercise program, (3) the Senior Elastic Band (SEB) exercise program, (4) the Wheelchair-bound Senior Elastic Band (WSEB) exercise program, (5) the Healthy Beat Acupunch (HBA) exercise program, and (6) the Vitality Acupunch (VA) exercise program. These programs have been applied to various older populations (e.g., community-dwelling older adults, transitional frail older adults in long-term care facilities, older adults in wheelchairs, and older adults with dementia) with positive health promotion outcomes. Based on these results and the "Fulbright Scholar" title, I opened an unexpected communication during this trip. Professor Carole Lewis is editor-in-chief of Topics in Geriatric Rehabilitation (SSCI journal). Her expertise is physical therapy, especially in elder rehabilitation, she is also one of my good friends in the United States. When she learned that I was doing research in the US, she invited me to collaborate. That is called "Programs for weaker older adults: evidence-based innovative rehabilitation". Therefore, I selected two of my exercise programs: VA and WSEB, to film online courses for physical therapists and occupational therapists in the US. This was really a wonderful arrangement; an occasional hello email started this special journey. Leaving a record of my research achievements in the US, benefits partners who work together in the field of health promotion of older adults. Thanks again for the Fulbright grants to support my research.
Teaching Work
In addition to the research, another purpose was to understand the latest long-term care policies in the US, new knowledge of older adult care, and facilities and equipment of long-term care institutions. During the research period, it happened to be the start of the fall semester, and I used the time to sit in on some classes: Advanced Nursing Care of Older Adults, Multidisciplinary Perspectives on Aging, Age, Exercise and Rehabilitation, Aging and Disability Policy at the University of Minnesota. Thanks to these teachers who were willing to accept me, an old student, to listen to the class together in the classroom. Visiting the facilities of nursing schools and various types of long-term care institutions was also the highlight of this trip. From north to south, I visited the nursing schools of four universities: the University of Minnesota, the University of Wisconsin,  the University of Dubuque, and the University of Texas at Tyler, and visited the professional equipment provided to students in technical demonstration practice classrooms. Each school has its own characteristics and specialties, but the Simulation Lab of the University of Minnesota is still the most amazing one to me. There are 18 clinical simulation rooms, which contain various nursing situations for students to practice. It is also provided to health care majors such as the Department of Medicine, the Department of Dentistry, the Department of Oral Hygiene, the Department of Pharmacy, and even the Department of Social Work.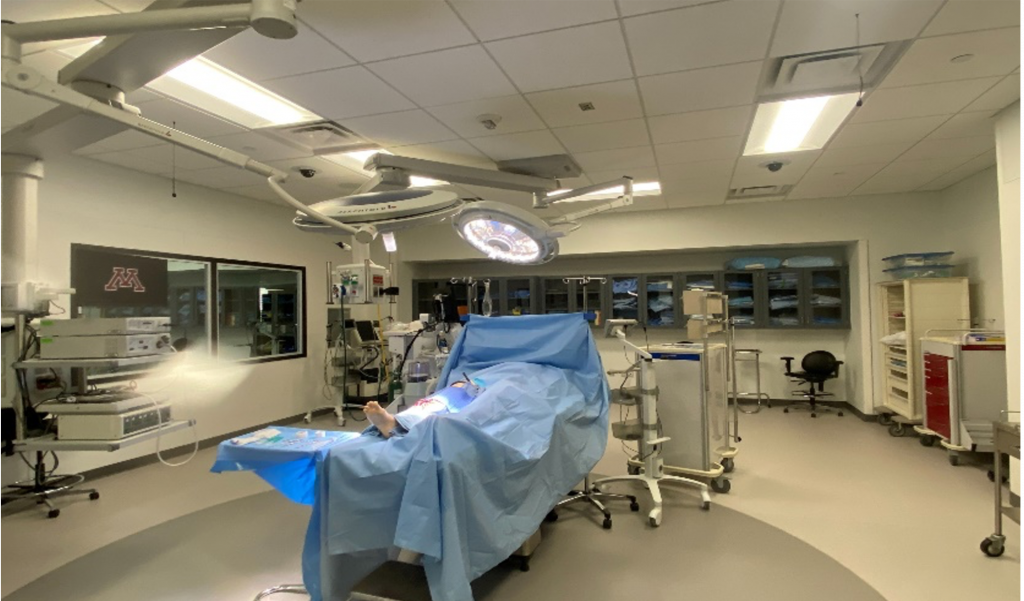 In terms of long-term care institutions, I visited 4 institutions as well. From retirement homes to post-acute care, and the greenhouse care model to the intergenerational care model. The retirement homes pursue high quality and high price, it is truly customized to meet the needs of residents. Of course, all software and hardware were well-equipped. Although post-acute care is for the common people; however, its cost is still expensive when converted into Taiwan dollars and      most people in Taiwan cannot afford it. Because the US and Taiwan have different regulations on agency fees, therefore, it is difficult to compare the quality at the level of charge. But what is worth learning is how their care works. The nurse-to-patient ratio in long-term care institutions in the United States is similar to that in Taiwan, but they can provide individual care. Such as the first Greenhous care model in Minneapolis, allowing residents to decide when to eat, bathe and sleep, which is totally person-centered care. These basic human rights we take for granted are especially precious in long-term care institutions. As for the intergenerational care model, I saw my ideal model of care. In the past 20 years, long-term care institutions in the US have also changed a lot. The introduction of intelligence and multiple assistive devices is a great help for workers. After going back to Taiwan, I cannot wait to share it with my students, my colleagues, and all the relevant people.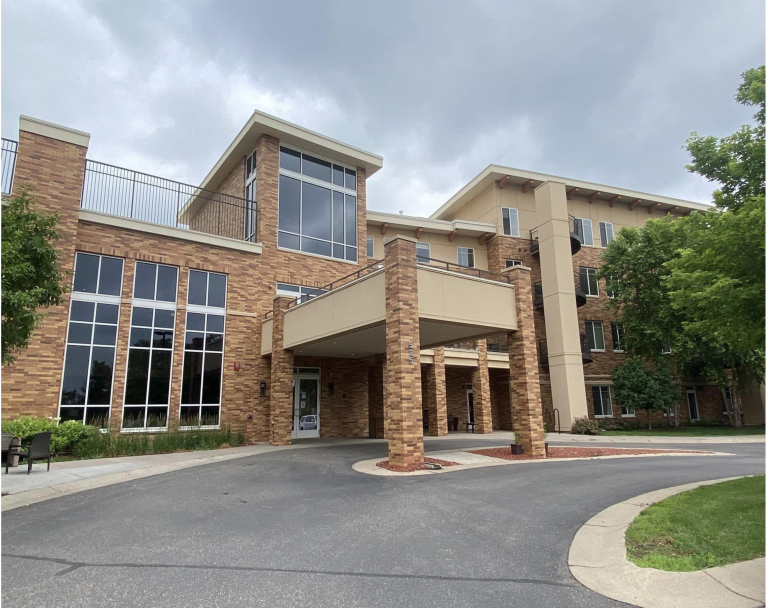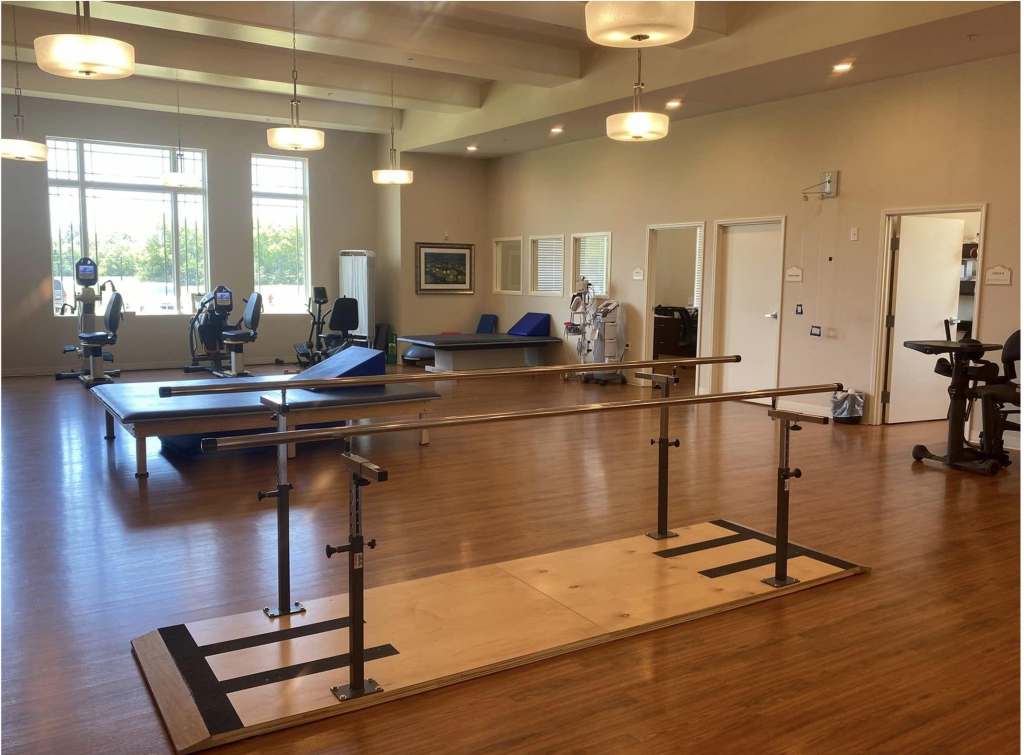 Explore culture
In addition to conscientiously carrying out research, I also explore local cultural customs and interact with local people. The Minnesota Fulbright Association held many events, and through these events, I had a chance to interact with other Fulbrighters. Furthermore, they taught me to play pickleball, which I have never touched before, it was a fun and interesting sport! I went to a football game and felt the fanaticism of Americans. Also, I joined the Minnesota State Fair, the biggest event in Minneapolis; picking apples for the first time in my life. There was one thing I would like to share when I went on an adventure in the forest. During the zip line experience, I saw that the equipment is very comprehensive and safe, and the staff explained it in detail before the trip. After the drill (how to switch the hook safety device and set the pulley), the rest is up to you. If you must, you can ask for help, but I did not hear the cry for help. Even the little child was stuck in the air, and he pulled it back all the way. No wonder Americans are very capable of doing things independently. This is a cultural difference!
Impact
Although I only applied for 3 months for this research exchange, every day during this period was full and enjoyable. Thanks again to the Fulbright Senior Research Grants for giving me this opportunity to make another in-depth visit to the United States for research collaboration. I hope what I leave here and what I take away are meaningful to this society.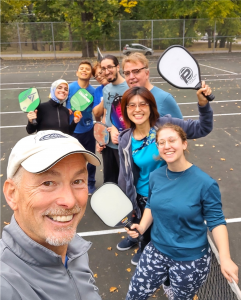 Reference:
Tsai, H. Y., Chen, K. M., & Huang, H. T. (2020). Acupunch exercise program development and feasibility evaluation for older adults. Rehabilitation Nursing, 45(4), 195-203. doi: 10.1097/rnj.0000000000000157
Managing Editor: Tsai-Jen Wu 吳采臻